The Territory of Arkansas was admitted to the Union on June 15, 1836. The state borders Missouri to the north, Louisiana to the south, Texas to the southwest, Oklahoma to the west, and Tennessee and Mississippi to the east. The capital and largest city is Little Rock.
Canoeing in the fall, Buffalo National River. Within this park is found an abundance of historic resources including houses, barns, other farm outbuildings, churches, schools, mine and mill ruins, and buildings constructed by the Civilian Conservation Corps (NPS photo).
Cleveland County courthouse in Rison.

Copyright © Geographic Guide - Maps World. United States of America.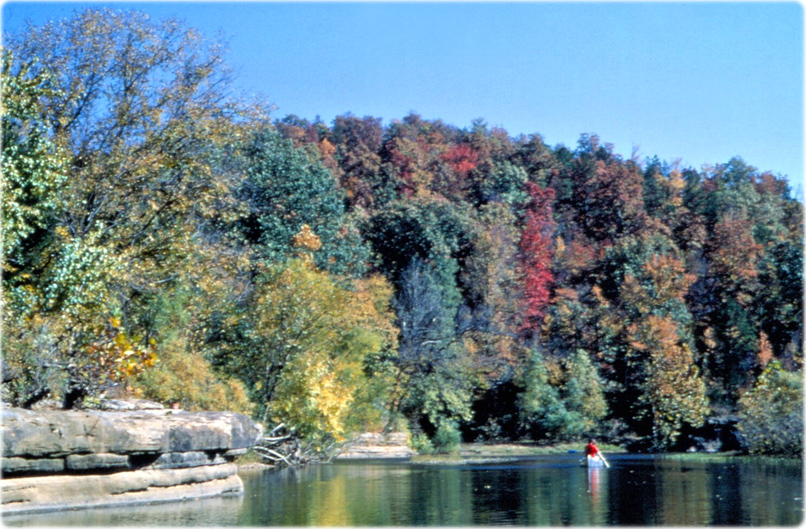 Source (edited): U.S. Geological Survey.