The Commonwealth of Massachusetts is one of the states of New England in the USA. It is bordered by Rhode Island and Connecticut on the south, and New York on the west. Vermont and New Hampshire are to the north. The capital and largest city is Boston.
Red brick building in the Campus of Harvard University, Cambridge, Massachusetts.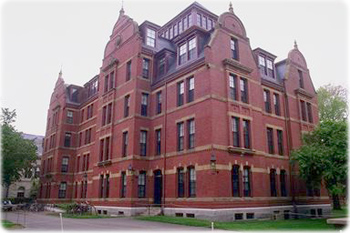 Copyright © Geographic Guide - Maps World. United States of America.
Source (edited): U.S. Geological Survey.