Great Lakes Basin - North America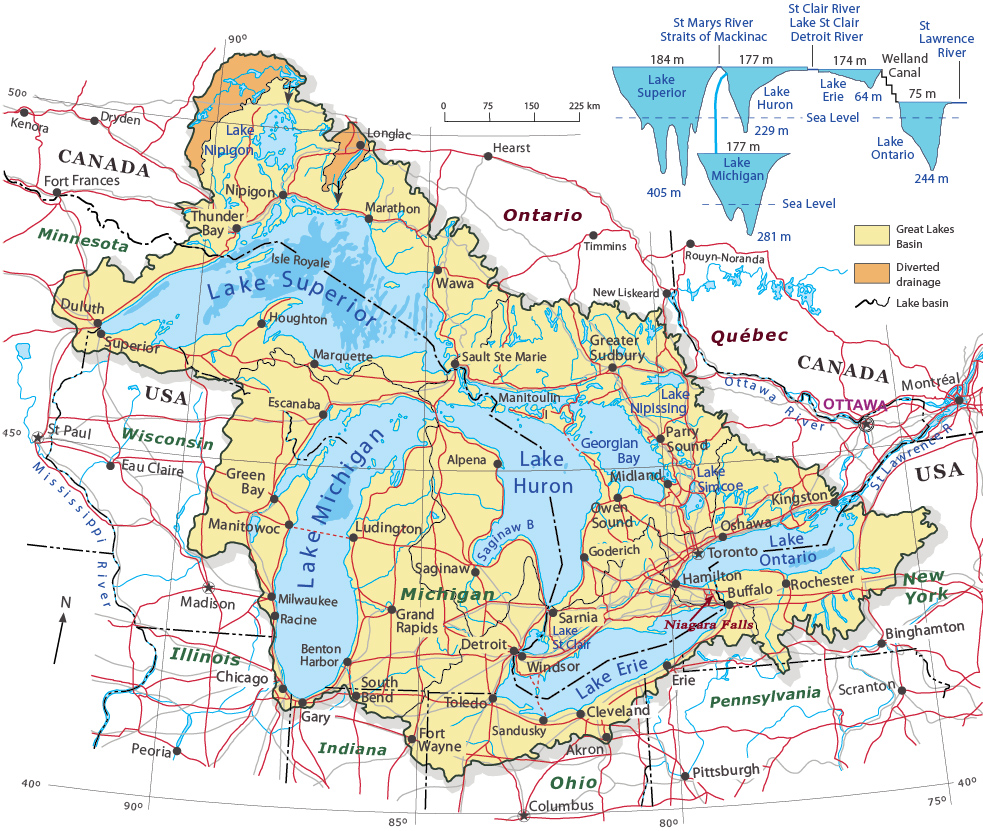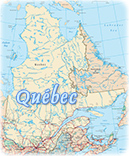 Niagara Falls during the winter. The cataract lie on the border between Canada (Ontario) and the United States (New York), on the Niagara River, that is a drainage outlet for the Lakes Superior, Michigan, Huron and Erie.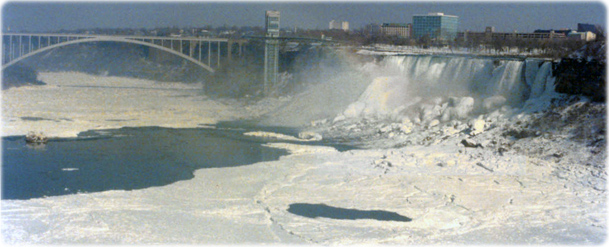 Copyright © Geographic Guide - Geography of the Norte America. Lake Superior, Lake Erie, Michigan, Ontario and Huron.

Source (edited): atlas.gc.ca © 2003. Natural Resources Canada, Her Majesty the Queen in Right of Canada.