Warsow is the national capital of Poland. Border with Czech Republic, Belarus, Germany, Russia, Ukraine and Slovakia. Poland's borders are marked by the Sudety mountains in the southwest, the Carpathian Mountains in the southeast, the Odra and Neisse rivers in the west, and the Bug River in the east. On the northeast, the country is bounded by a section of the Baltic Sea.
Poland is divided into 16 provinces: Dolnoslaskie (Lower Silesia), Kujawsko-Pomorskie (Kuyavia-Pomerania), Lodzkie (Lodz), Lubelskie (Lublin), Lubuskie (Lubusz), Malopolskie (Lesser Poland), Mazowieckie (Masovia), Opolskie (Opole), Podkarpackie (Subcarpathia), Podlaskie, Pomorskie (Pomerania), Slaskie (Silesia), Swietokrzyskie (Holy Cross), Warminsko-Mazurskie (Warmia-Masuria), Wielkopolskie (Greater Poland), Zachodniopomorskie (West Pomerania).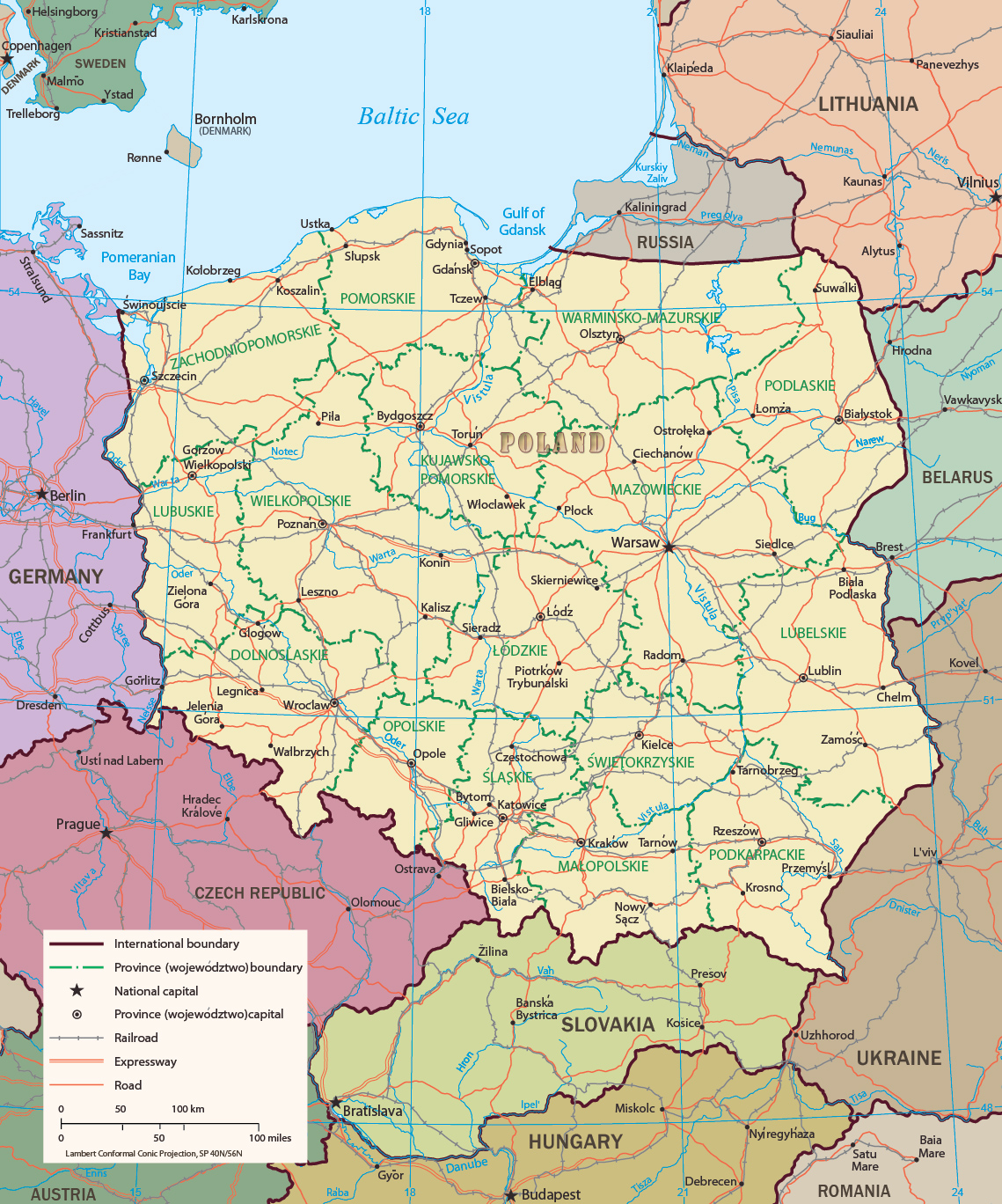 Political Map of Poland before 1999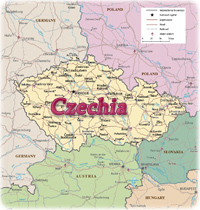 Copyright © Geographic Guide - Maps World, European Continent.
Map base (modified): U.S. CIA 2000.