Brazil is an amazing country, big, beautiful and lush. There are over 7,000 km of beaches, the Amazon, the planet's largest forest, and 44 national parks. Brazilian culture is very diverse. Its people are a mixture of Indians, Africans, Portuguese and immigrants who came from all over the world.
The national language is Portuguese. The average annual temperature is 28ºC in the North and 20ºC in the South.
Beautiful landscape in Lençóis, state of Bahia, the cradle of Brazil.
Buildings in Blumenau, Santa Catarina.
Teatro Municipal of São Paulo, constructed between 1903 and 1911.
Coast of Lauro de Freitas, in Bahia state.
Itacaré Eco Resort, an ecological sanctuary in the southern coast of Bahia.
Historic Station of Luz, in São Paulo, Brazil. Opened to the public in 1901.

Copyright © Geographic Guide - Travel the World, American Continent.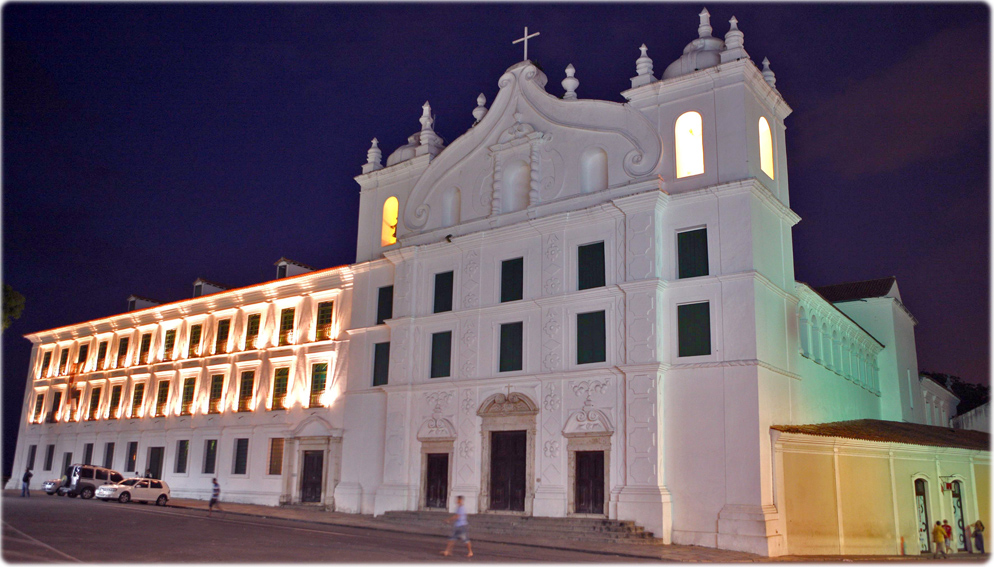 Fortaleza, capital of Ceará state, in Brazil. This city is famous for its wonderful beaches.
The Church of Santo Alexandre, in Belém, State of Pará, built in the 18th century. This Church was founded by the Jesuits, who owned, together with the Indians, large cattle and agricultural farms in the Amazon, until they were expelled in 1759.
The Botanical Garden in Curitiba, capital of Paraná State.
Aerial view of Ilha do Mel (Honey Island) in Paraná Coast.
The Blue Well (Poço Azul) in Maranhão, Northeast Brazil (divulgação).